Christmas Tree Quality and Freshness
Delivering the freshest Christmas trees on time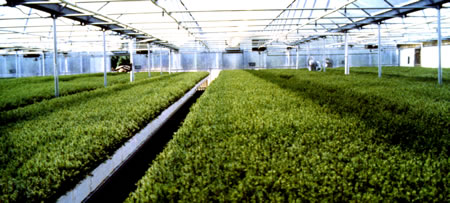 From seed to you, we control every aspect of the tree life cycle to ensure you receive the highest quality premium trees.
With thousands of acres of trees to pick from, we only select the very healthiest of trees to harvest.
Holiday's nursery is where things begin with quality seed and optimum conditions. We monitor all trees and are able to track each one back to it's seed source so we have only the best seeds. Through the growth cycle, meticulous care is taken to deliver the precise amount of water and nutrients at the optimal temperature. Continual care is given through culturing and sheering as the trees grow to maturity and become beautifully shaped trees ready for harvest.